Monday 26 August is International Dog Day and the aim of the day is to raise awareness of the number of dogs that are currently in rescue centres, as well as encouraging the adoption of these animals. In the last year, we have rehomed 70 dogs with their forever families and we wanted to use this day to celebrate those dogs that have touched our lives at Mayhew. We spoke to Head of Kennels, Maria Markey and Dog Adoption Officer, Lisa Guiney about some of their favourites from the last year.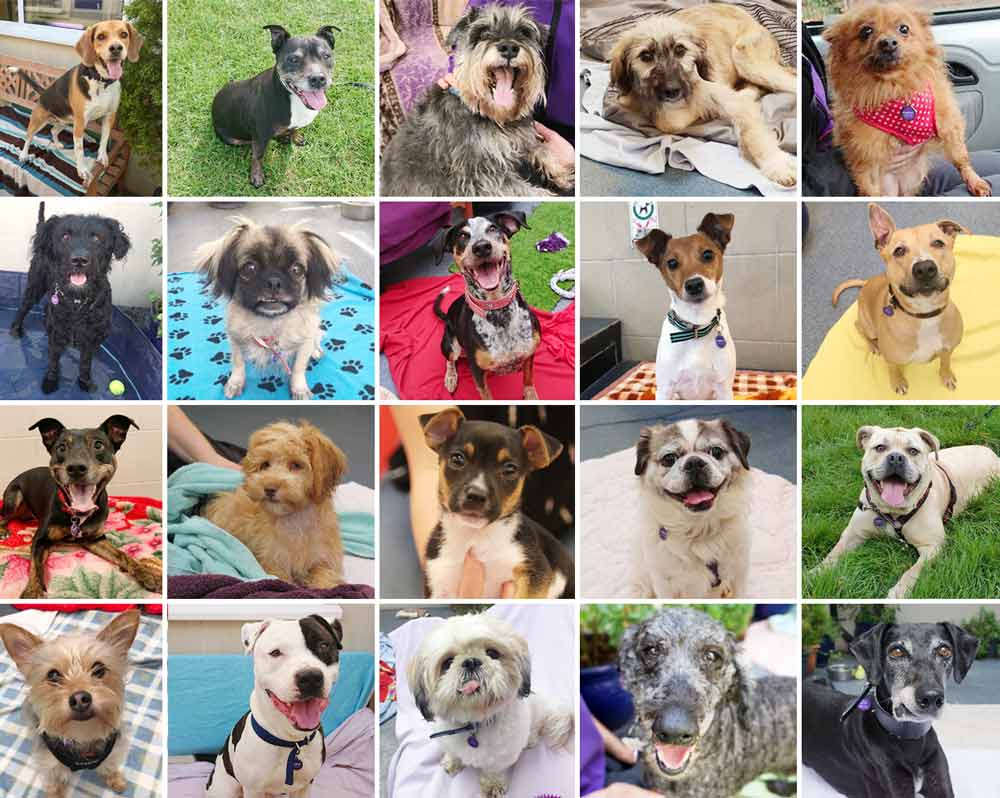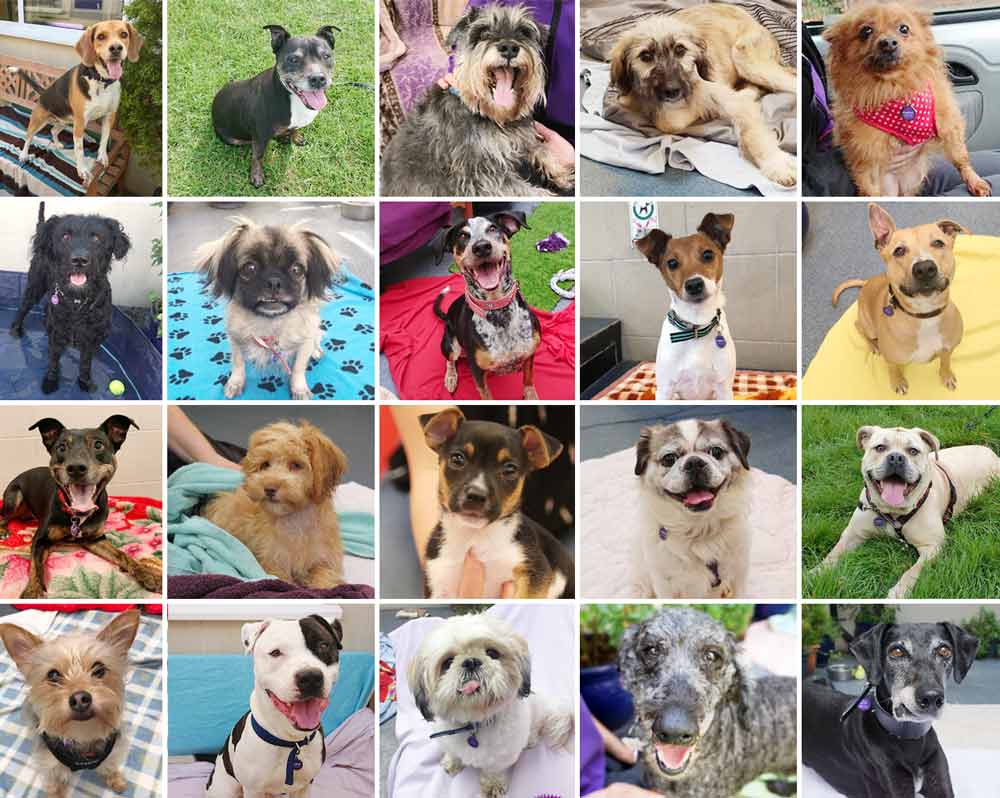 Saluki puppies
When the six Saluki puppies arrived with us, they had travelled in the back of a car and been sick all over each other – they were in a poor state and were very shut down. We originally put them all together in the same kennel but there were a couple of confident ones. So after a few days, we separated out the more nervous ones into their own kennel.
Lisa: "They'd never been walked or on a lead, so during their time here they really improved. By the time they went to their new homes, they were a lot more confident."
One of the puppies, Rolo, has even come back for a new doggy friend. His owners are adopting Pickle into their family too.
"All is well with Rolo. He has become a very precious and much-loved member of our family! Recently on our holiday to Herefordshire, Rolo came in our canoe down the River Wye so he is having lots of new and exciting experiences. He loves to meet his doggy friends on our walks in the countryside and he now walks off the lead and comes back when called."
– Gina, Dave, James and Scott, Rolo's new family
Cesar
Cesar was found as a stray by his old family but after a few months, their child sadly became allergic to him and he was signed over to Mayhew.
Maria: "He was a really sweet boy. He was a bit nervous around strangers but once he built up a bond with you, he was amazing. He was a joy to go out with too; I used to take my lunch hour with him in the park. I remember having Christmas dinner with him last year and he helped me wrapped all of the other dog's Christmas presents! The people who have adopted him are fantastic and he is so happy and relaxed in his new home."
"When we adopted Cesar, we were so eager to give him a happy, settled home. From day one he was quite anxious and understandably nervous. We let him slowly get used to his surroundings and get used to our home. He has given us so much joy and so many laughs. He is very intelligent and loving and we all love him very much."
– Mario, Cesar's new owner
Hank
Hank became a mini celebrity after appearing on This Morning with our Head of Animal Welfare, Zoe. Before his appearance, he hadn't had much interest at all but as soon as he was on the television, people were lining up to give him a home. Eventually the perfect new owner for Hank was found and now he holidays in Austria with her.
Maria: "One day we asked one of our students to go into a kennel and stay with Hank. One of the team walked past later and found him curled up asleep with Hank on the sofa."
Boycie
Boycie was with us a long time because he could be a little grumpy around dogs. Most people who come to us want to adopt a dog who is sociable with other dogs as it's such a big part of dog ownership.
Maria: "He very intelligent but was a bit lazy! He would constantly be on his sofa; he tucked himself in with a blanket whenever he could. He made me rather jealous every morning when I found him snuggled up."
"Boycie quickly settled in, and the first night he was completely happy with his sleeping arrangements downstairs, where he has both a sofa and a bed that he can sleep in! We quickly discovered what he likes to eat, and he really enjoys his breakfast and dinner. Everyone who meets him says how handsome he is and what a good dog he is. The two dog-loving grandchildren we have think he is great. We have a long lead, which he wears and does not pull on, and if he is going in one direction and we are going in another, I only have to say, 'This way Boycie', and he will turn around and come trotting over to us. We are very happy with Boycie and, most importantly, Boycie appears to be very happy with us."
– Derry and Terry, Boycie's new owners
Lola
Poor Lola suffered badly from separation anxiety and her old owners couldn't cope. She would howl, self-mutilate by chewing on her paws and cry continuously when left alone. They couldn't even be in a different room in the house without her anxiety being triggered. But her new owner, Adrian, has made fantastic progress with her and he has been able to slowly building up leaving her for short periods of time without her becoming distressed.
Lola and Adrian live very locally to Mayhew so we often see them out on walks. She has even started volunteering with our TheraPaws programme.